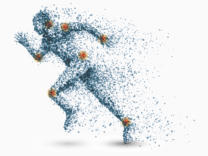 Welcome to Whittaker Family Chiropractic
Where you are not
only a patient to us,
You are Family!
Dr. Rebecca Whittaker has the most advanced training in chiropractic
pediatric and pregnancy care in the area. This gives pregnant mothers a
chance to experience greater comfort and safer births, while improving
children's health naturally.
Together they are trained in 11
different chiropractic techniques so your treatment can be specialized
to your needs. Physiotherapy, Spinal Decompression, and Cold Laser
Therapy are also available to speed your recovery.
Our purpose is to help
as many people as we can lead
healthier, happier lives
through natural health care.
Dr. Tyler Whittaker is certified
internationally in Applied
Kinesiology, a technique that
takes a functional neurology
approach to get to the root
of your health problems.
Call us for an appointment today!